(ISC)2 TC Annual Meeting – Introducing Our Candidates
We are still accepting nominations for the two board positions that will be elected at the June Annual Meeting.  We do have a few members who have been nominated, and their information is below.
Membership
At this time we have two candidates, Eric Osterberg, the incumbent, and Sumitra Rao
Eric Osterberg is the current Membership Chair and has served the Chapter in this role for many years.  His CV will appear below shortly.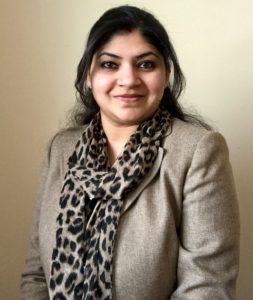 Sumitra Rao has over 10 years of IT experience, 8 of those being in Information Security. She has strong technical and management expertise in the areas of  Application/Infrastructure Security, Risk Management and Audits. She has worked in the areas of Application Security Assessments/ Penetration Testing/ Vulnerability Remediation/ Security Audits & Vulnerability Assessment / Security Architecture/ GDPR, PCI-DSS Audit Consulting / Application Development, Testing & Maintenance and Vendor relations.
She is currently working in Thomson Reuters as a Senior security engineer and is thrilled to be able to serve on the ISC2 Chapter Board for Twin Cities.
Treasurer
Dimitrios Hilton is our current treasurer, and he will be running for re-election.  His CV follows.
Dimitrios Hilton is a Certified Information Systems Security Professional (CISSP). He currently serves as the lead Security Specialist for LOGIS (Local Government Information Systems) which is a government consortium of Local and County government entities from around the State of Minnesota. Dimitrios' current responsibilities involve PCI Compliancy & Security, HIPAA Risk Analysis, developing Security Managed Services for Cities and Counties, and Security Awareness Training Programs. He is also responsible for the ongoing development of the LOGIS Security Operations Center (SOC) and for the implementation of a wide range of cyber security tools addressing multiple layers of Defense in Depth Protection. He also helps cities and county entities in the development of their Cybersecurity Roadmaps and Budgeting.
He has been the Treasurer for the past year. and would be glad to continue with that position for the upcoming year. He was a business owner for many years, and feels qualified to continue in this Board position.